You're in the tourism business.
We're in the information business.

Let us manage your tourism information so you can focus on growing your business.
Discover what TREQ

™

can do for you
Impact your tourism revenue with TREQ
™
TREQ™ is the tourism request management system that is customized exclusively for your organization. With TREQ™, you can:
Capture and manage your tourism leads and information
Provide customized input and output interfaces for your users
Control access and quantities based on user role
Provide an easy-to-use web interface for potential customers and travelers to request information
Provide fast delivery of tourism materials to your customers and travelers
TREQ
™

is a sight worth seeing!
TREQ™ was built in collaboration between technology, marketing and tourism professionals in order to deliver the highest quality service to our partners. We use a tailored approach to build your tourism management request system to suit your needs. Our custom-designed input and output interfaces will fully integrate with your business processes and systems to capture and manage leads and process and fulfill your tourism material requests faster than ever. You collect vital marketing information, and potential visitors have your literature in their hands sooner – which, of course, means they'll be booking their trip to your destination next!
You focus on your core business. We take care of the rest.
The one-partner solution you can count on.
In business for over 30 years, SFG brings full service technology and operational solutions to the travel and tourism industry with TREQ™. We deliver unique solutions using our unified relational customer database and integrated real-time web services. You'll have everything you need to feel confident that you, your constituents and your customers are in the best hands.
SFG is focused on service, quality and the growth of your business. We're committed to delivering proven solutions for your organization. You can trust our systems and our people to deliver every time.
Contact Us
Use the form below to get more information, find out how TREQ™ can work for your organization, and to download a Case Study.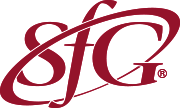 111 Corporate Drive
Big Sandy, TX 75755
(888) 685-2233
info@sfgnetwork.com